At McCain we like to do all we can to support local communities and help those in need. From donations, to volunteering, to fundraising for charities, we're always happy to get involved where we can. Here are just some of the ways we're giving back.
Food Donations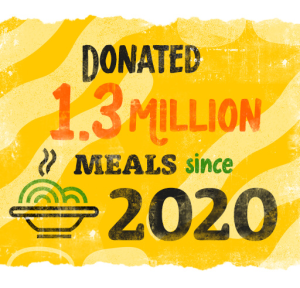 We've partnered with FareShare since 2013. As the UK's national network of charitable food redistributors, FareShare do amazing work taking good quality surplus food from across the industry and getting it to nearly 9,500 frontline charities and community groups.
Since March 2020, we've donated over 1.3m meals to FareShare. This includes our first raw potato donation in June 2020, which provided 380,000 meals.
But it's not just UK communities that benefit from McCain donations. As a global business, we're committed to donating 200 million meals to food banks and non-governmental organisations (NGOs) around the world by 2025.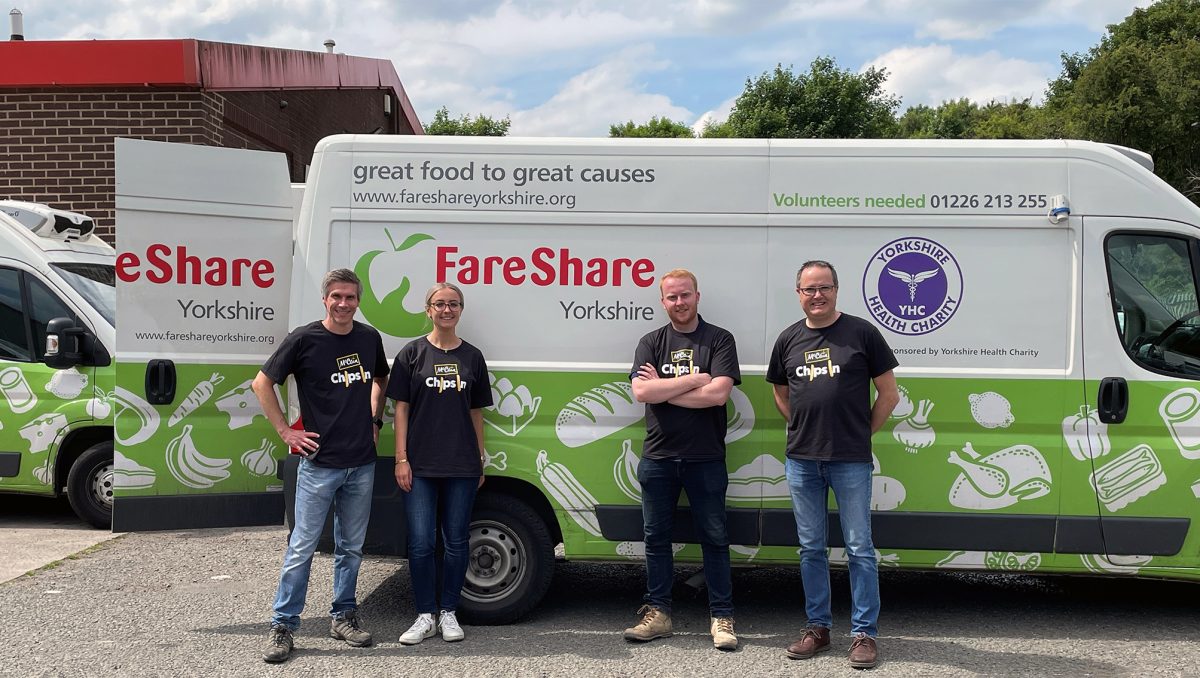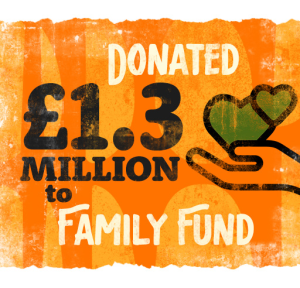 Family Fund
In 2021 McCain pledged to donate £1 million to support Family Fund. Family Fund is the UK's largest charity providing grants for families raising disabled or seriously ill children and young people.
And with the cost-of-living crisis bringing additional pressure to so many families across the country, we've pledged a further £300,000 to help those in need. Our donation will help boost the charity's goal, which is to provide 150,000 grants and services each year by 2024.
To find out more about this great charity, please visit www.familyfund.org.uk.
Inspiring the future generations
Streets Ahead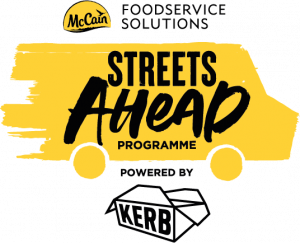 As leaders in the hospitality industry, McCain are passionate about supporting and investing in the next generation of UK talent.
McCain is dedicated to sponsoring 100s of budding street food entrepreneurs, by partnering with UK charities to help change lives through great street food.
Our Streets Ahead programme, in partnership with Kerb, nurtures future food stars from less advantaged and challenging backgrounds, by providing access to the KERB classroom and giving applicants the opportunity to build their skills and experience. Successful candidates have the chance to pitch for up to £10,000 investment towards their own street food business.
To find out more, or to get involved, click here.
Grow your own potatoes with schools
McCain is a long-time sponsor of the 'Grow Your Own Potatoes' scheme – the primary school-based potato growing initiative. To date, the project has taught over six million primary school children about growing potatoes.
Apprenticeship programme
In 2012, McCain launched an engineering apprenticeship programme to ensure we have the best talent in place for generations to come. This has recently been extended to our office-based functions, to broaden the opportunities further.
We're proud to say we now have apprentices right across our UK sites, all of whom are studying towards industry recognised qualifications, whilst gaining valuable on-the-job experience.
Employee volunteering
In April 2022 McCain launched our Chips In volunteering programme, which gives every member of staff one day a year off to volunteer at a local charity. To date our team has undertaken hundreds of charitable hours in the UK. But this is just for starters.
We're working with Psalt, a not-for-profit organisation who exist to find, develop and provide opportunities for underrepresented talent to enter the workplace and thrive.
All members of McCain Great Britain's senior leadership team are mentors on the Psalt rise programme, which pairs executives from Fast Moving Consumers Goods (FMCG) companies with young, black talent looking to gain insight into the sector.
Globally, McCain also pledged to support farmers and vulnerable families with 50,000 hours of employee volunteering by 2025.
In addition, our Community Stars scheme offers grants of up to £1,000 to local community organisations or charities that our McCain colleagues volunteer with or fundraise for.
Gregg Wallace & The Rising Costs of Living with McCain and Family Fund