At McCain, we naturally think our potatoes are the best. So what goes into creating the perfect chip? Our approach is really simple. We wash, peel and cut our spuds, then lightly fry in a blended oil. Finally, we freeze them – and that's it.
Why you can count on McCain:
All of our products are free from artificial colours, flavourings or preservatives.
95% of our potato products have only green or amber nutritional indicators, meaning they're low in saturated fat and sugar.
By focussing on product innovation, we can offer our consumers a variety of tasty, convenient and nutritious products. This complements our reformulation efforts, which has helped us cut saturated fats by 70% across our product portfolio since 2007.
Most of our products are low in salt and we're always looking to reduce this where possible. In fact, since 2007 we've reduced salt in our potato products by 30%.   
We are 100% palm oil free, instead using a blend of sunflower and rapeseed oil on our products. And wherever possible, we source our rapeseed oil from the UK.
We use every part of the potato to reduce waste as much as possible. This means that the size of your chips and fries may vary, but it's all part of our effort to minimise waste and be more sustainable.
We were the first food manufacturer to have front-of-pack, colour coded nutritional labelling on our products. Full nutritional information and reference intake guidance can be found on the back of our packs, and our PRODUCT PAGES also provide specific products' nutritional values.
Food Waste
Frozen food waste
As our products are frozen, we help to drive lower wastage when compared to non-frozen products. However, food waste is a real issue within food retail, and to a degree that includes frozen items. Thankfully, through our partnerships with food banks surplus products are now going to the people who need it most. You can find out more about our partnerships on Thriving Communities.
Zero landfill policy
McCain in Great Britain has achieved zero waste to landfill since 2017. We aim to use 100% of the potatoes, including the skin that's left over from our fries. A percentage of our waste even becomes animal feed.
Packaging
Cutting plastic use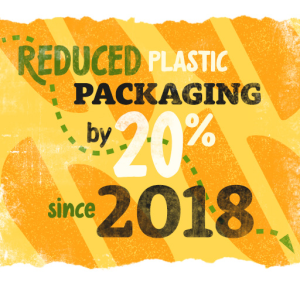 Single use plastic is slowly being faded out in the UK. As a nation we're doing more to recycle, and as a business we're constantly looking into new ways to make our packaging more environmentally friendly.
Reducing our packaging
Since 2018 we've reduced our plastic packaging by 20%. This includes family favourites like Home Chips, Crispy French Fries, Naked Oven Chips and Roasts.
100% recyclable
McCain is very proud to say that 100% of our plastic packaging in Great Britain is recyclable. Globally we're committed to making all of the packaging recyclable, reusable or compostable by 2025.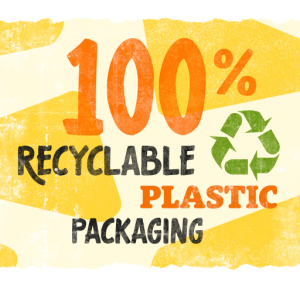 To find out where you can recycle McCain packaging, click here.
FSC certified – All of our paper packaging comes from sustainable sources that are certified by the Forest Stewardship Council (FSC), an international, non-governmental organisation dedicated to promoting responsible management of the world's forests.