Avocado Topped Jacket Potato Recipe
Try this McCain Jacket Potato recipe made with avocado filling on your next lunch break for a memorable meal that leaves you satisfied.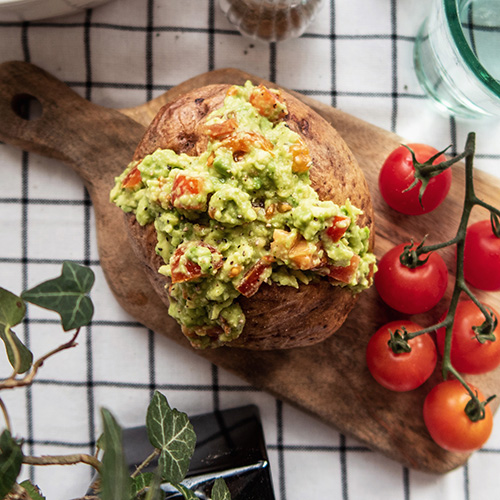 Ingredients
1 McCain Jacket
1 Avocado
1/2 tomato
1/2 garlic clove
Juice of 1/2 lime
1/2 tsp salt
1/4 tsp pepper
How to cook
Step 1
Pop Jacket in the microwave for 5 mins (750w).
Step 2
Add avocado, tomato, lime, garlic, salt, and pepper to a blender. Blend to combine.
Step 3
Pop your Jacket on a plate, and top with guac!