Hummus & Salad Jacket Potato
Hummus & Salad Topped Jacket Potato Recipe
Try this McCain Jacket Potato recipe made with hummus and salad filling on your next lunch break for a memorable meal that leaves you satisfied.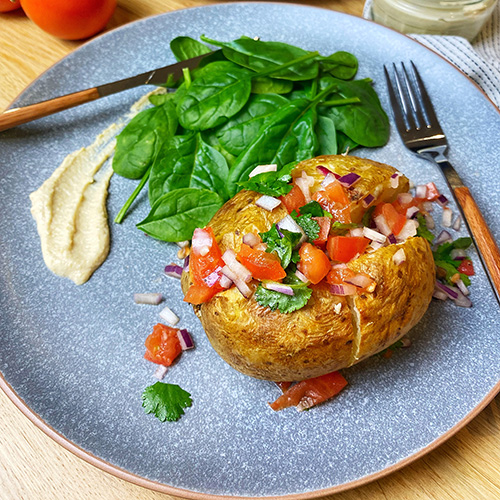 Ingredients
1 McCain Jacket
1 large tomato
1/4 red onion
Bunch of spinach
Coriander
Hummus
1 tsp Olive Oil
How to cook
Step 1
Pop Jacket in the microwave for 5 mins (750w).
Step 2
Chop the tomato, coriander, olive oil, and red onion. Add salt and pepper to taste.
Step 3
Top the Jacket with the mixed salad and serve with hummus and spinach on the side.