One Tray Chicken Tenders with Sweet Potato Fries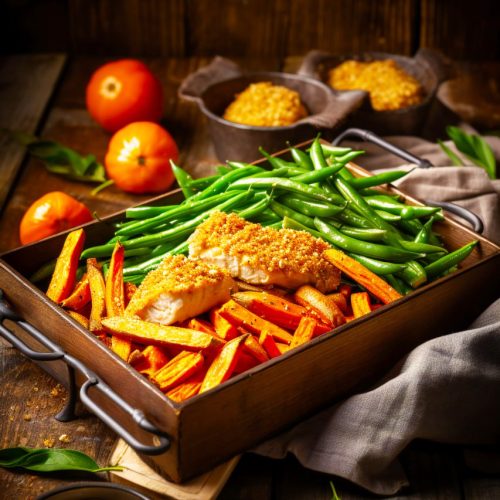 Ingredients
200g McCain Sweet Potato Fries
2 chicken breasts
1 table spoon plain flour
2 eggs whisked
2  handfuls breadcrumbs
2 handfuls green beans
How to cook
Step 1: Cut each chicken breast into x3 portions (left with 6 in total).
Step 2: Dip the chicken in the flour, then egg wash and then breadcrumbs.
Step 3: Pop onto the baking tray and then lay out the sweet potato fries and green beans around the chicken
Step 4: Cook in the oven for 20 minutes. Remember to turn half way.
Step 5: Plate and serve
Serves 3-4 people (depending on tray size)