Sausage and bacon with Hash Browns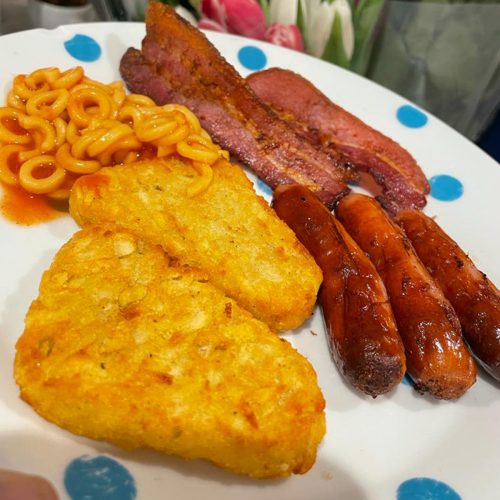 Ingredients
2 rashers of smoked streaky bacon
2 sausages
2 McCain Hash Browns
200g tin spaghetti hoops
How to cook
1. Add your sausages, alongside your McCain Hash Browns, to the airfryer at 180C. Cook for 12 minutes.
2. While you're waiting, add your spaghetti hoops to a small saucepan and gently heat on the hob.
3. After your sausages and Hash Browns have been cooking nicely for 5 minutes, add bacon and cook until crispy.
4. Once the bacon is cooked and your spaghetti hoops are piping hot, time to plate up! Enjoy alongside your favourite sauces.