Gammon steak and egg with Home Chips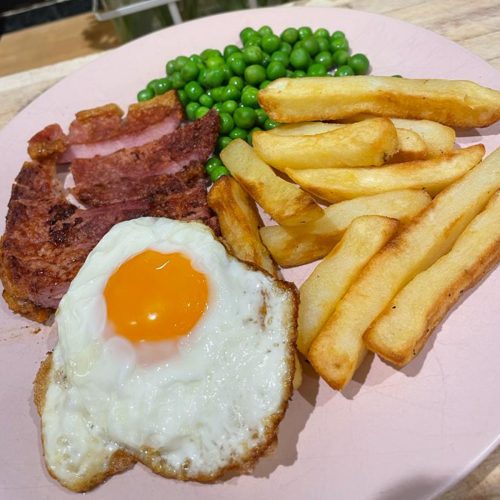 Ingredients
300g unsmoked gammon
250g McCain Home Chips
1 egg
Large handful of frozen peas
How to cook
1. Pop the gammon steak into the airfryer, along with your McCain Home Chips, at 180C for 15 minutes.
2. While your gammon and chips are cooking, cook the peas on the hob in some boiling water for 3-4 minutes.
3. At the same time, fry egg in a small frying pan with some oil until the whites are firm and the yolk is just to your liking.
4. Serve together with your favourite sauces.