Loaded hash brown muffins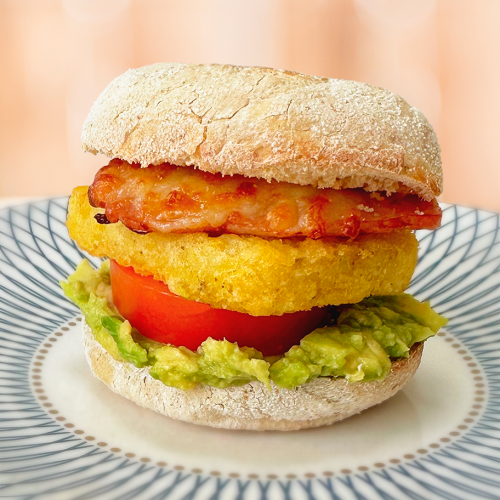 Ingredients
2 Bacon Medallion
2 Breakfast Muffin
6g Grated Mozzarella
1 smashed avocado
2 Tomatoes (sliced)
2 Hash browns
How to cook
STEP 1: Preheat your air fryer to 200c. Once heated place hash browns into the basket for 7 minutes.
STEP 2: Whilst the hash browns cook, cut your muffins in half and smash your avocado.
STEP 3: Once the 7 minutes is up. Top your hash browns in the basket, bacon first then sprinkle of cheese. Cook for a further 5 mins
STEP 4: Add in your sliced muffins for the final 3 minutes
STEP 5: Once cooked serve- bottom side muffin, smashed avocado, sliced tomatoes, loaded hash brown top side muffin.
The recipe above is based on a 2000W, 4.3l air fryer. Please adjust the cooking time appropriately when using different model